Brief: Ethical Graphics. A focus of animal conservation was selected, with direct regard to personal motives and passions to preserve our worlds natural beauty. 
A series of posers were produced to inform and educate my audience. These were complied into magazine spreads, which were later complied together to create a non-fiction book.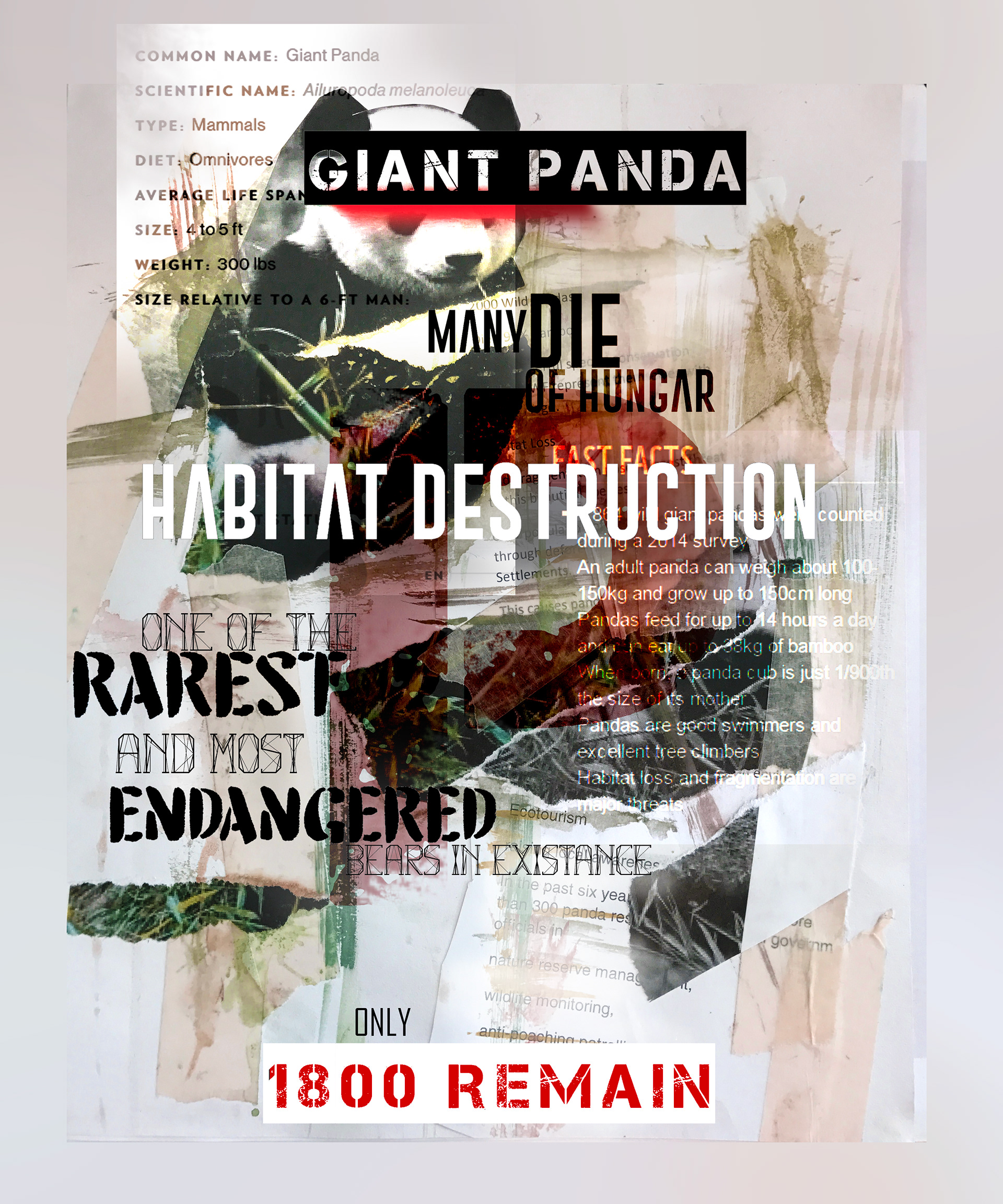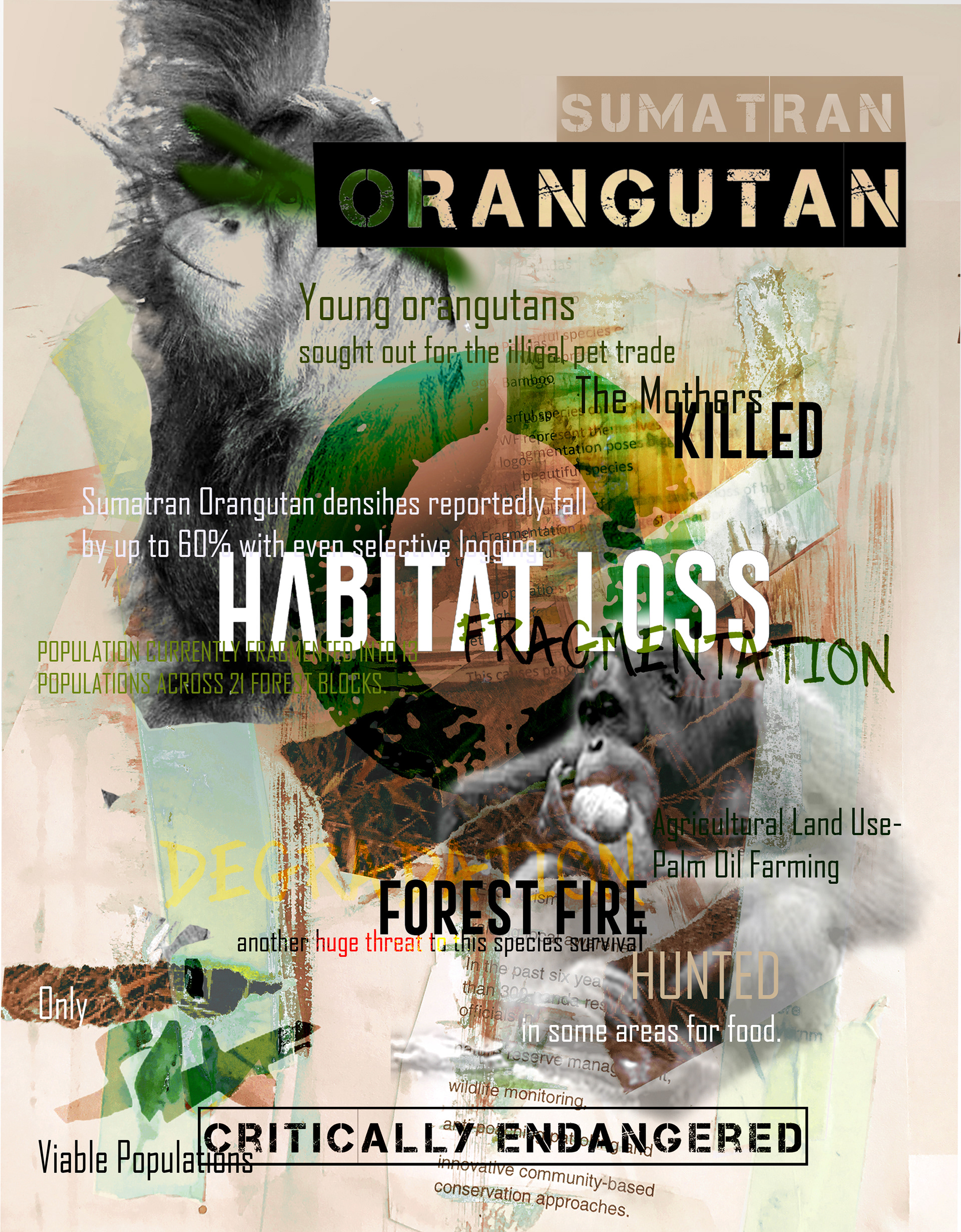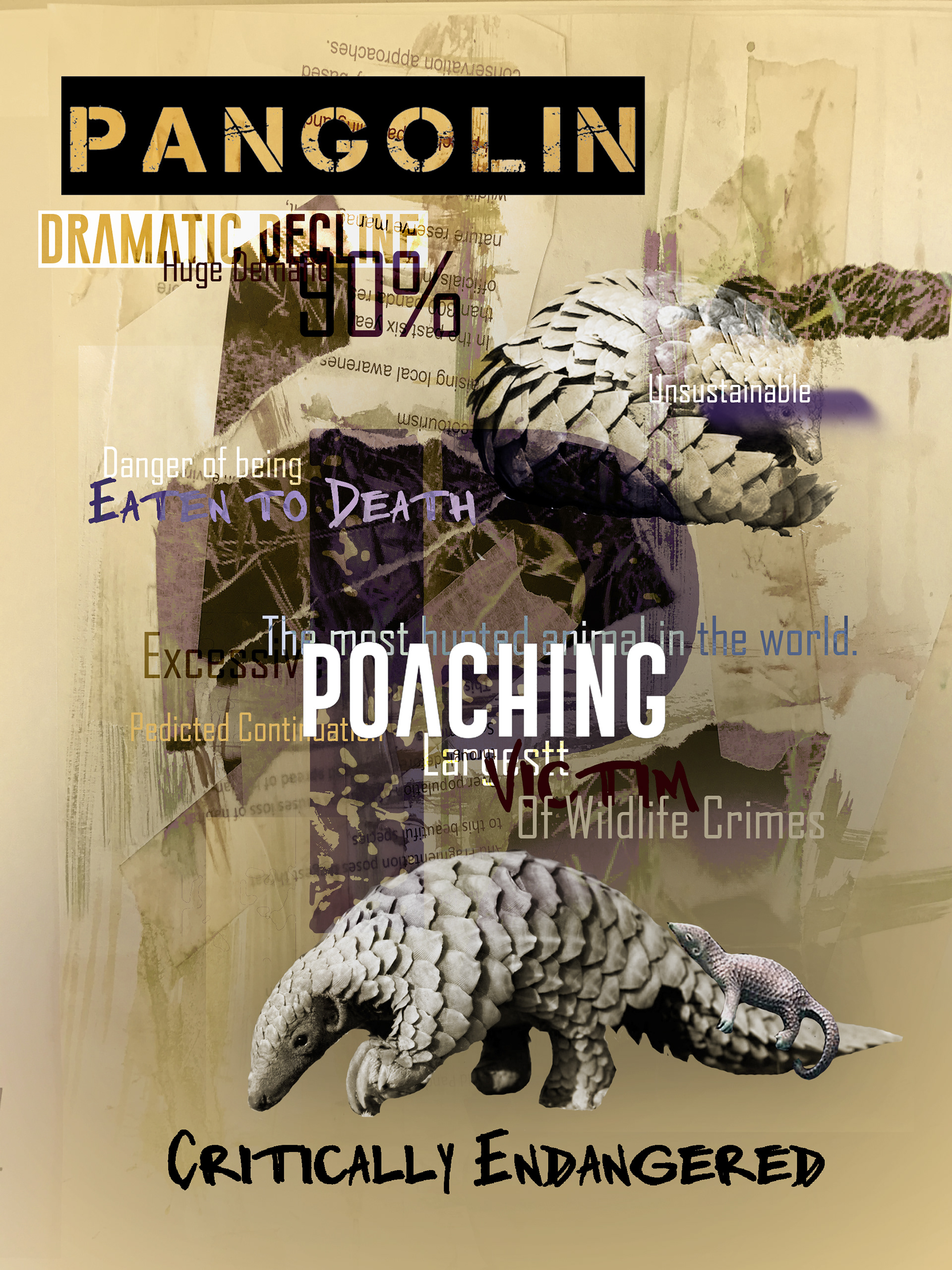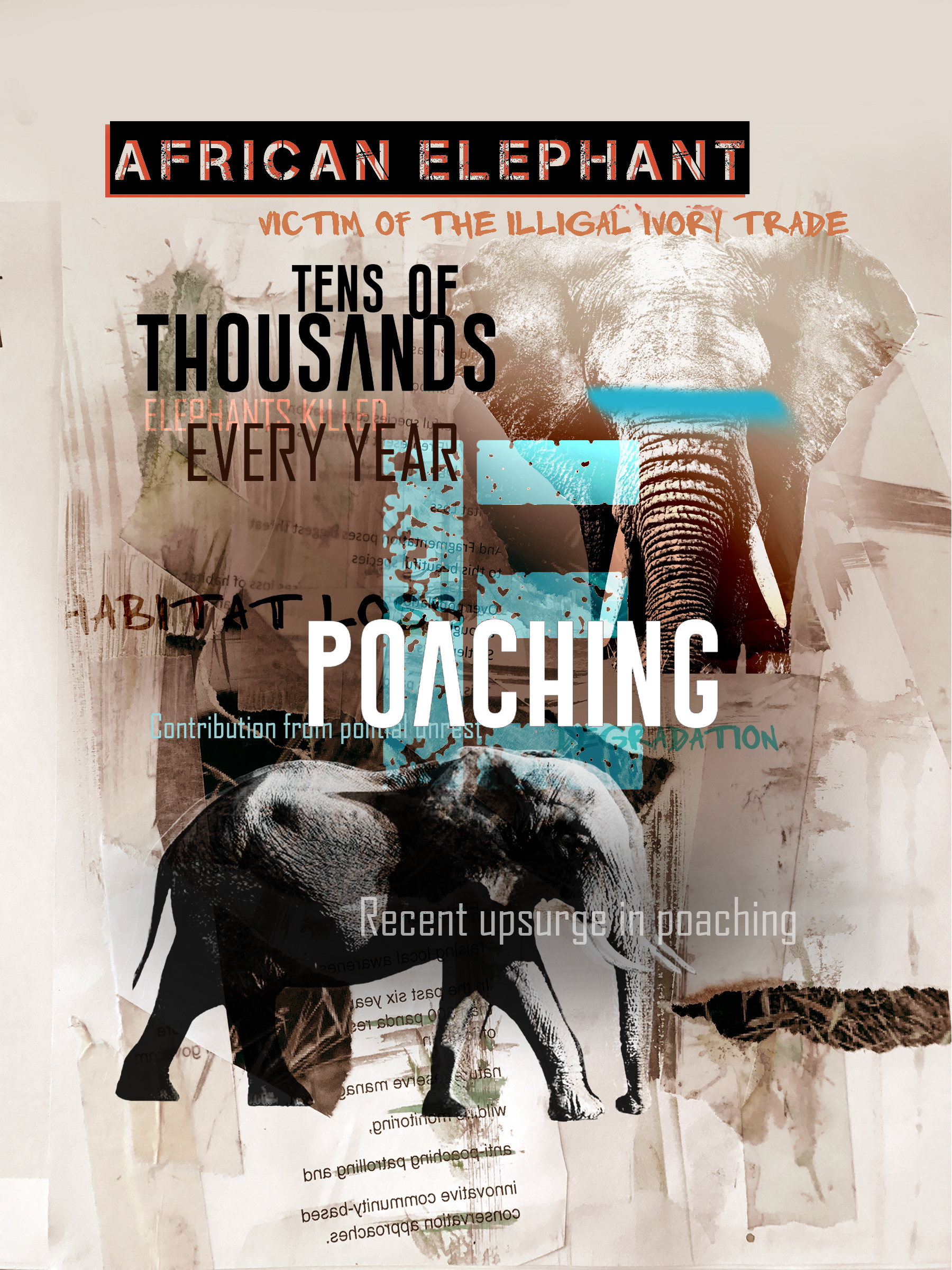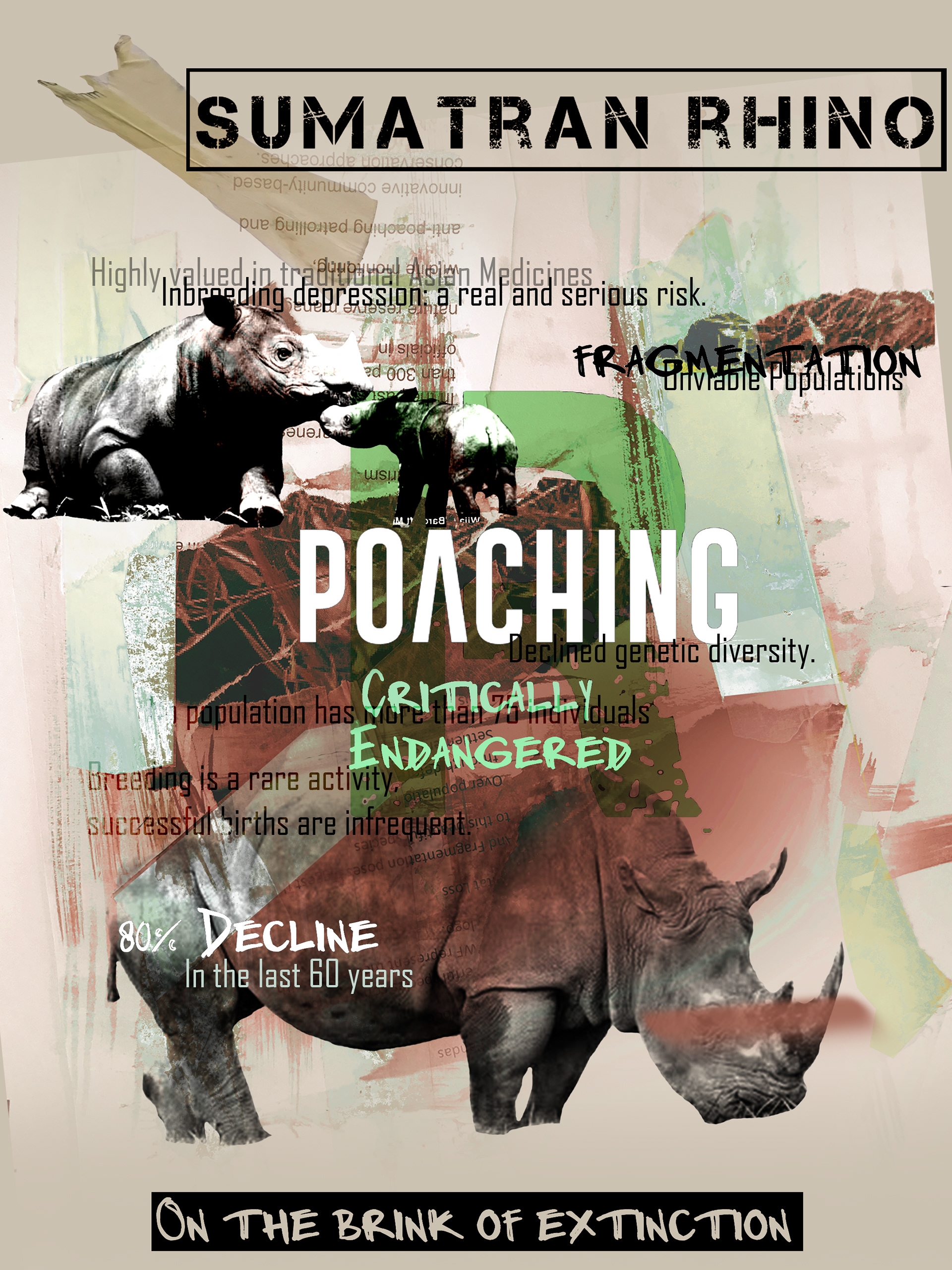 Double-page spread/ layout construction: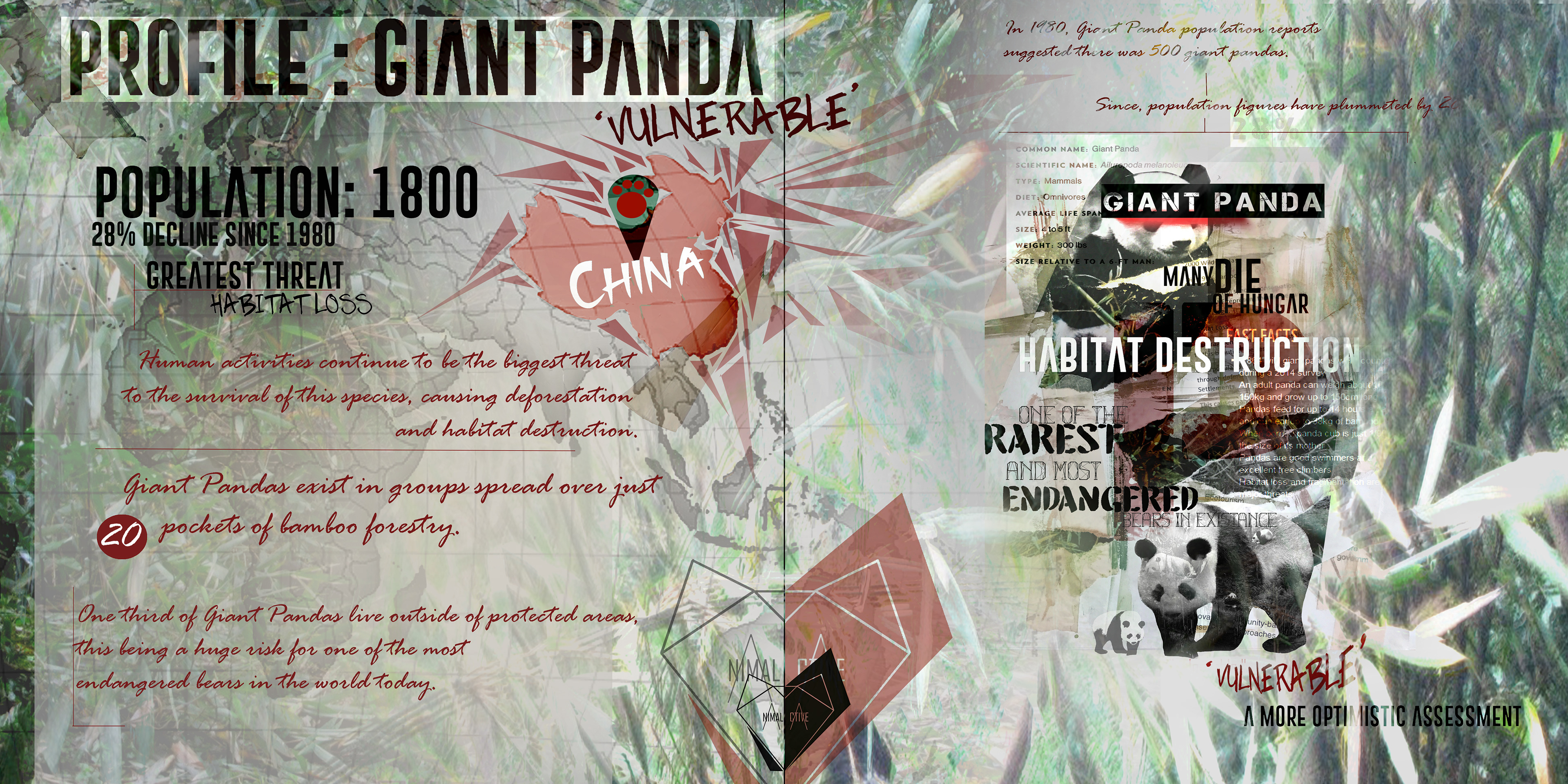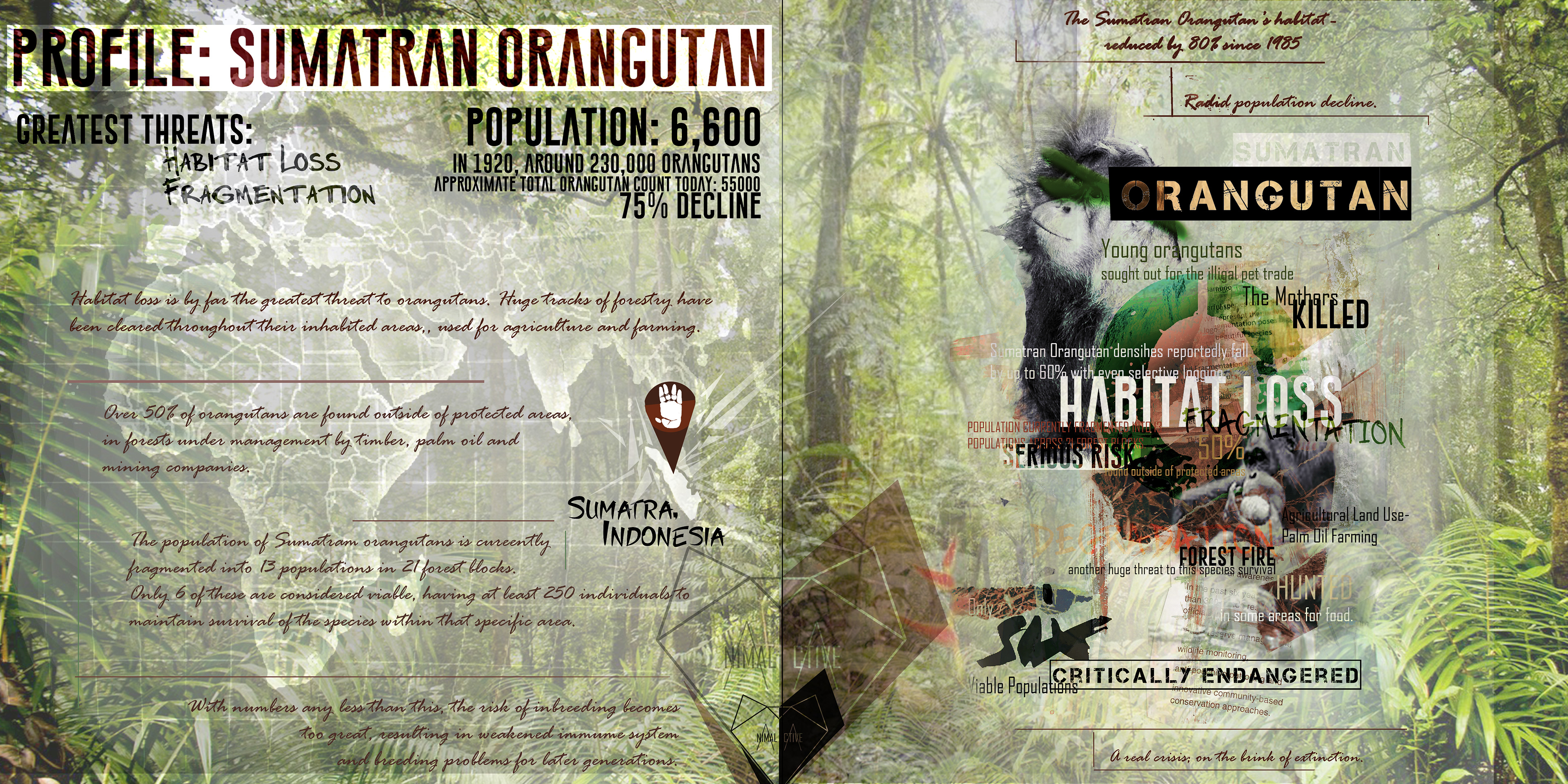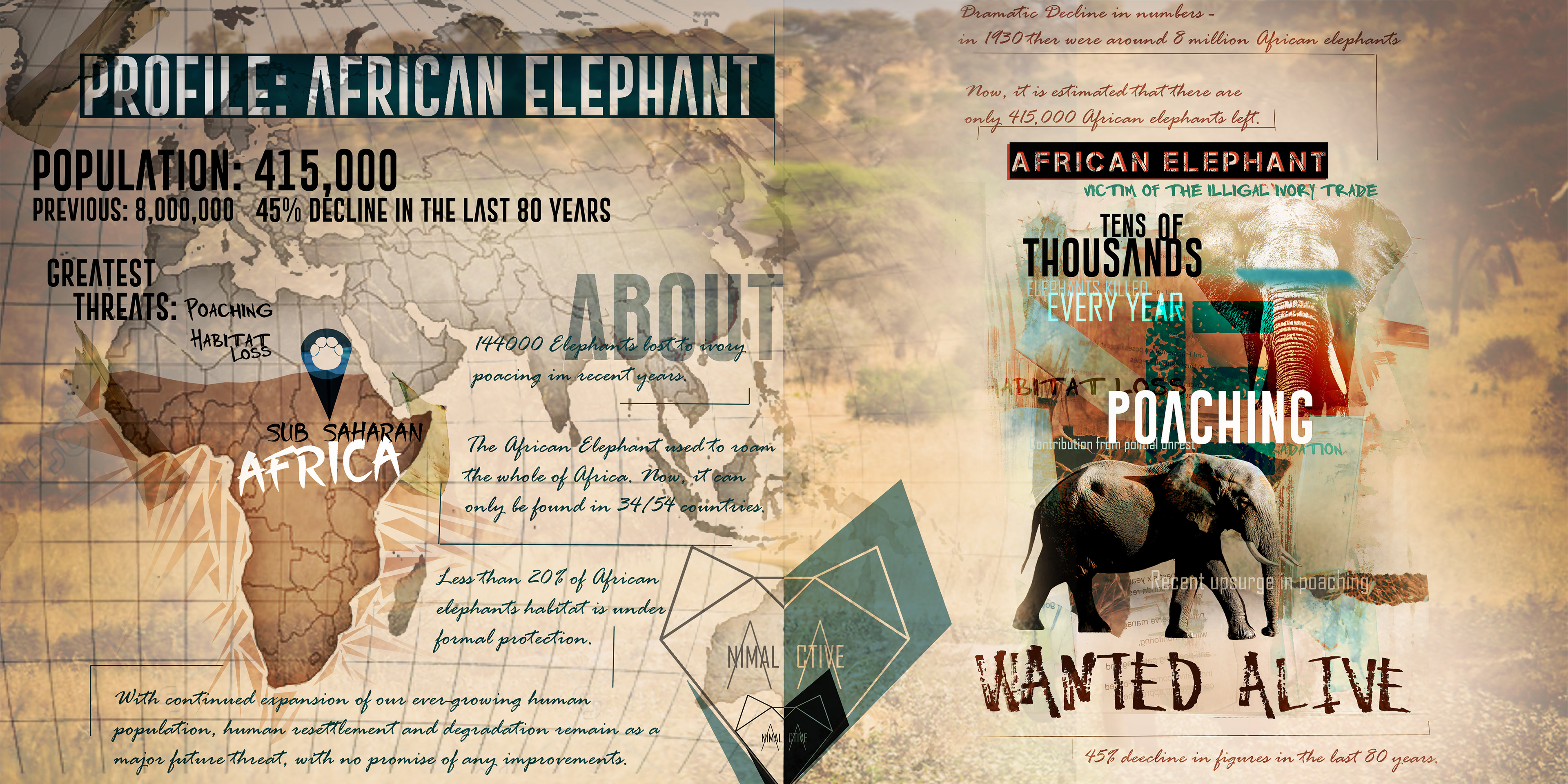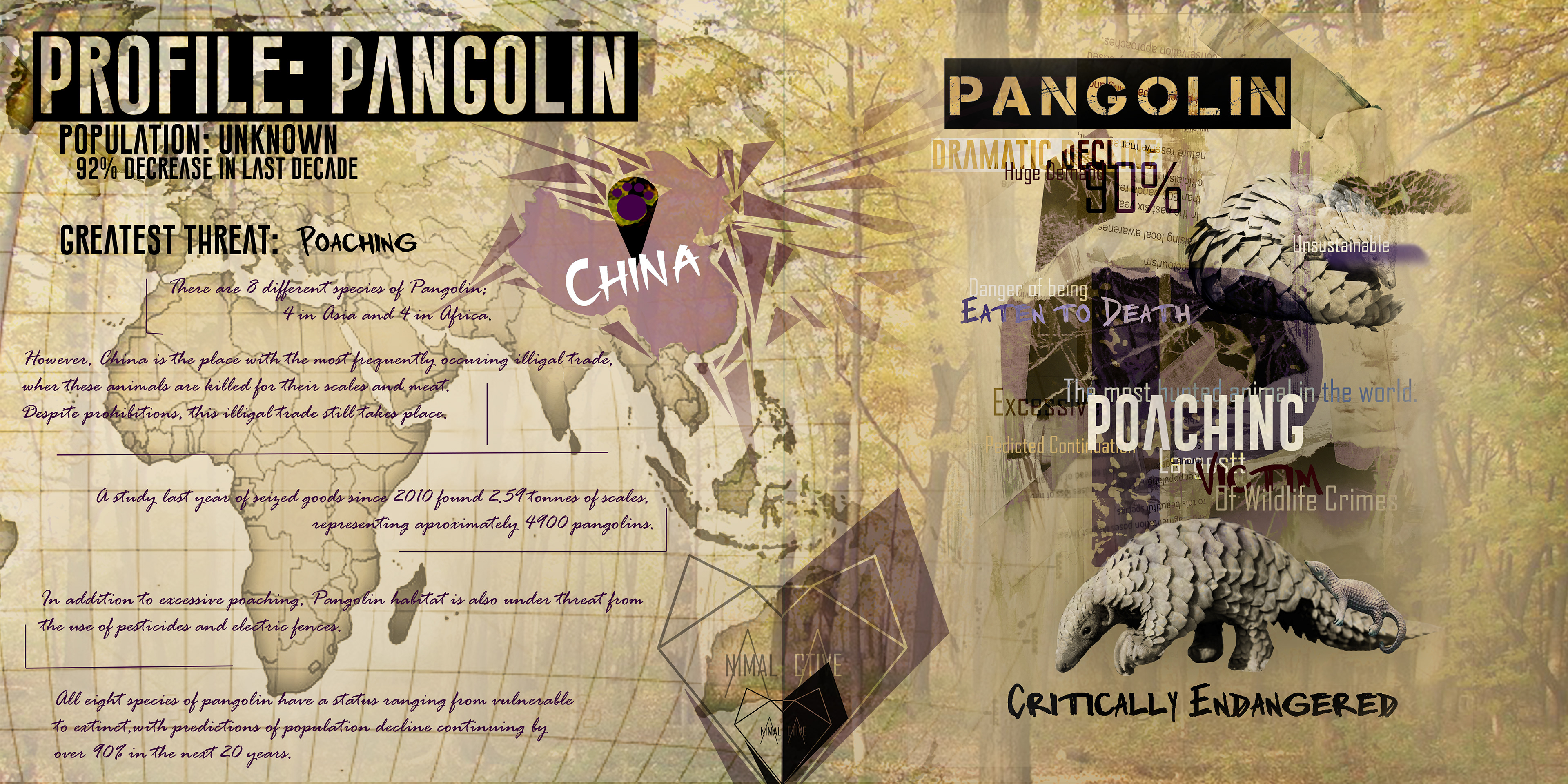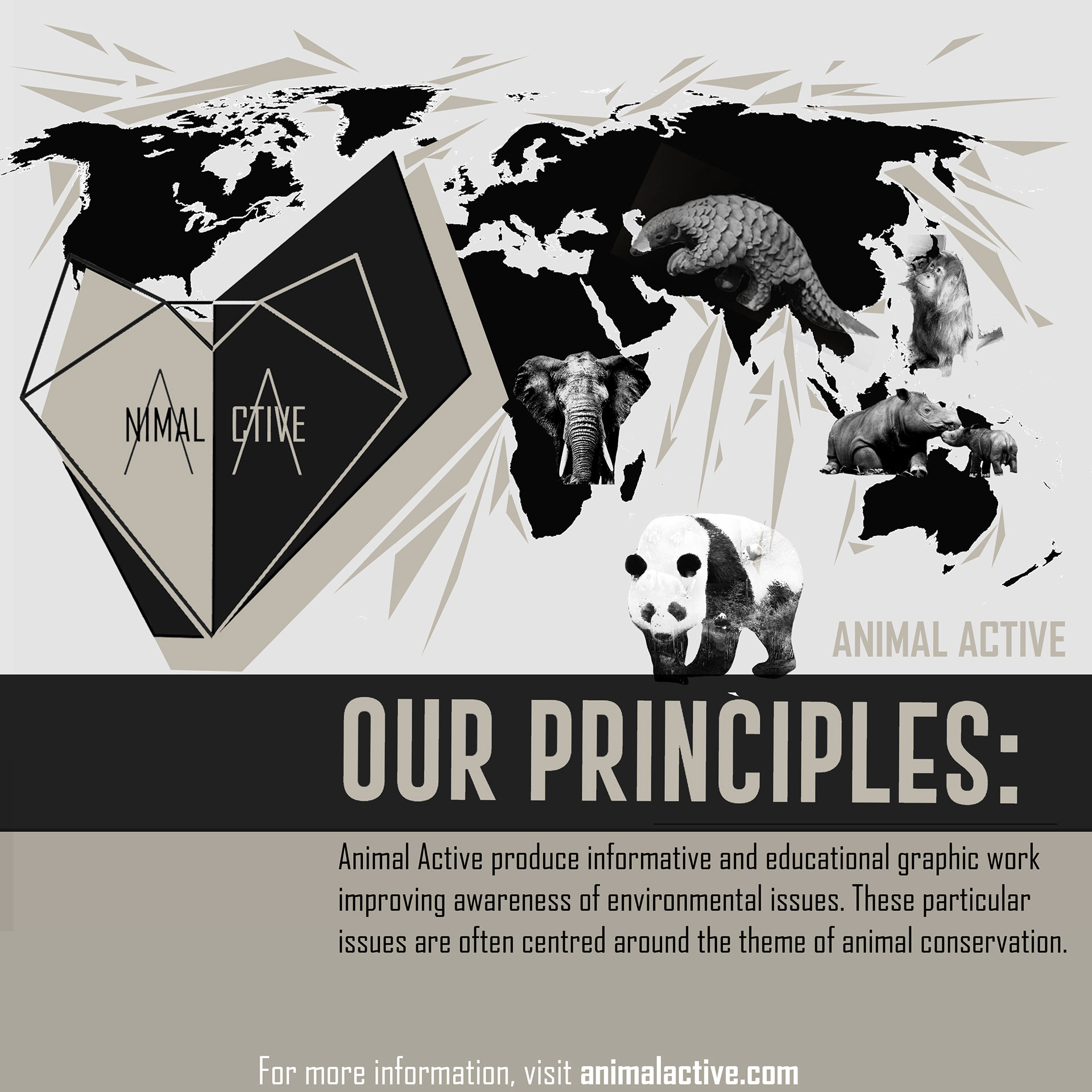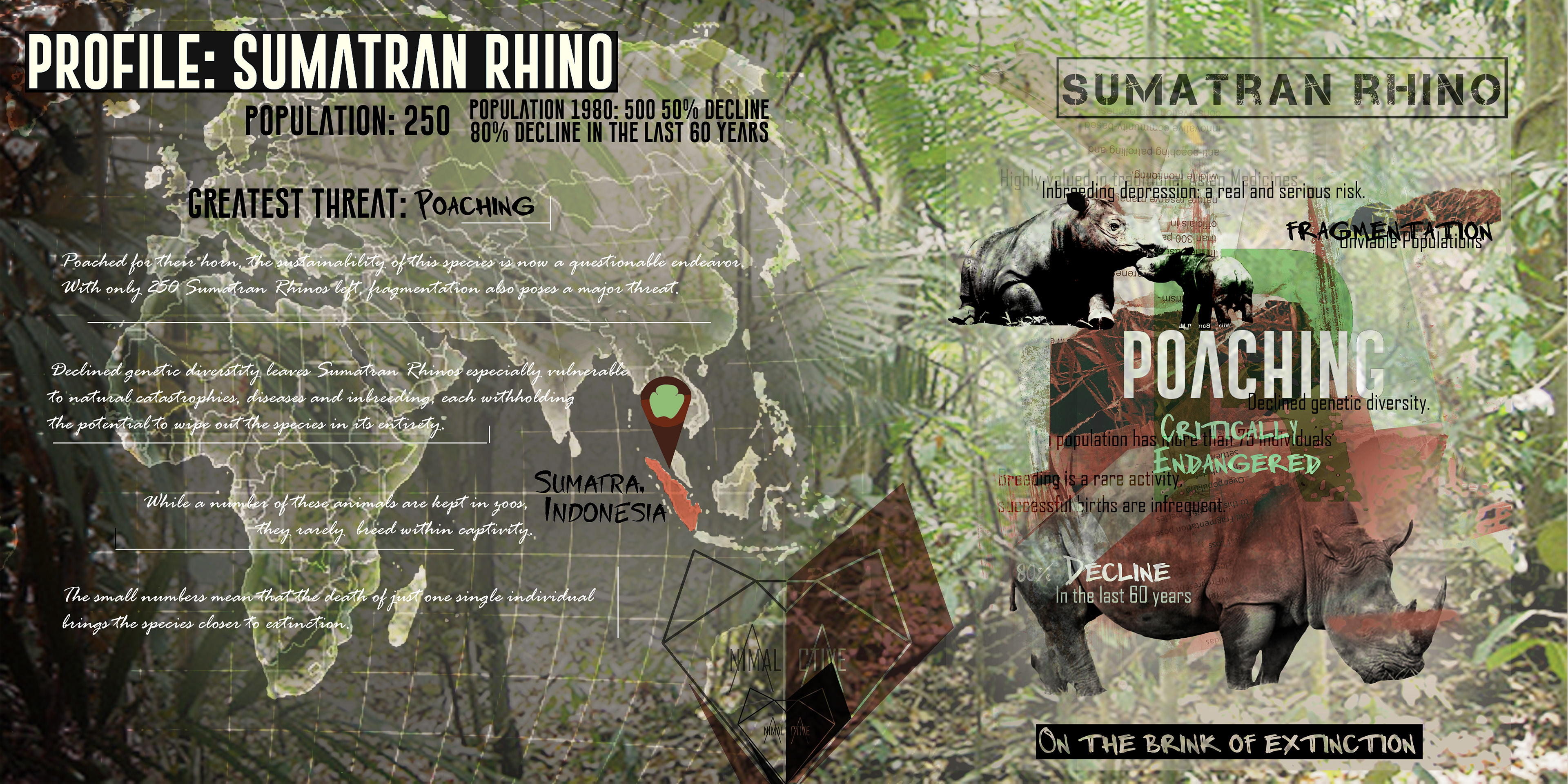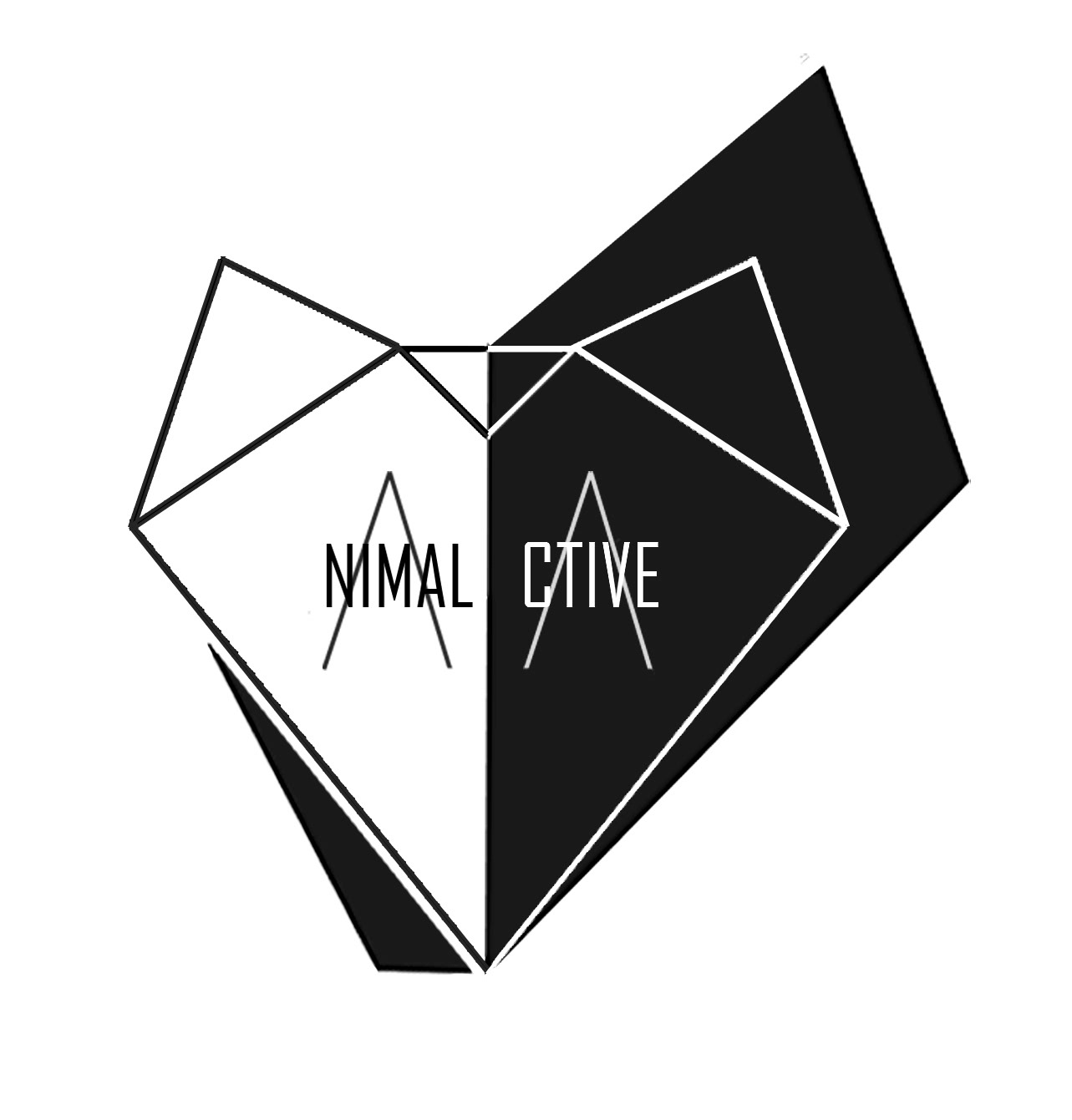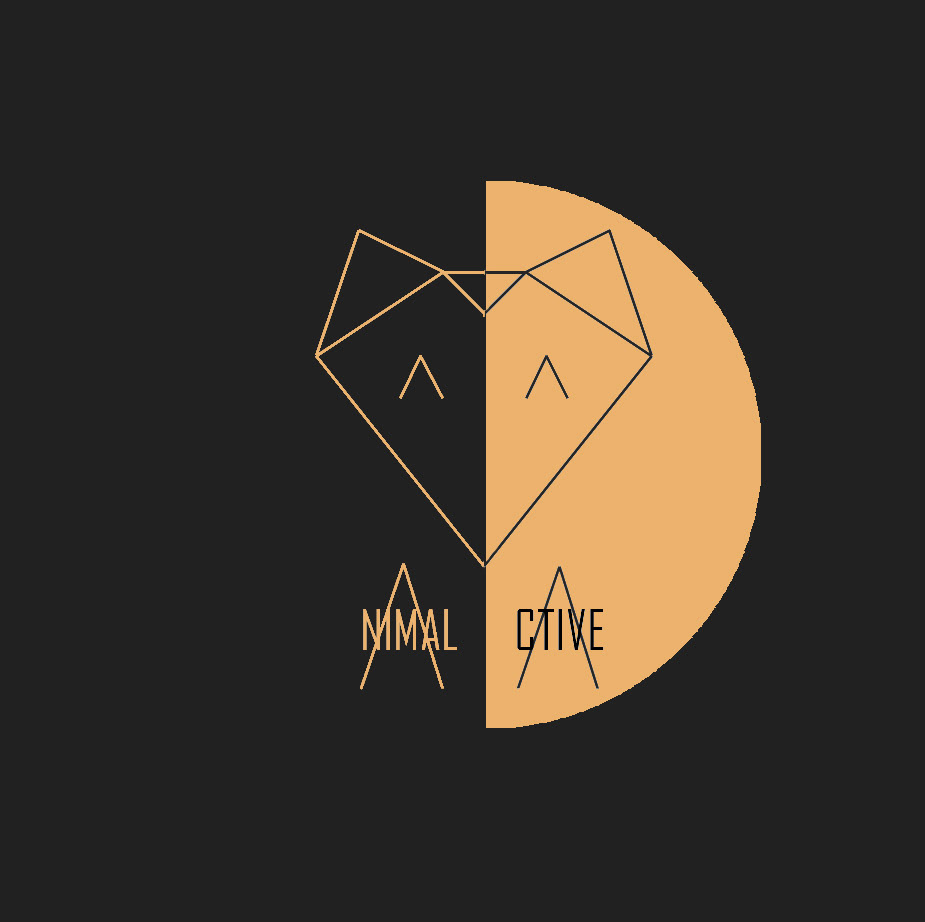 Development work: inspiring project progression.